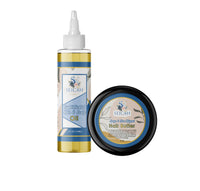 The Perfect Pair
Our Mango & Shea Whipped Hair Butter and Sophisticated Hair & Scalp Oil are the perfect after wash combination to add moisture and shine to your chosen style. Perfect for your twist out and braid outs! 
SHOP NOW!
That oil is great!! My hair is getting thicker and them edges stronger!!! Ima have to order a bigger bottle soon.

Kisha Y.
I really love the oils you use in the cream. I don't even need the oil for her hair, but I ordered some for mine! Love the product!

Javonda H.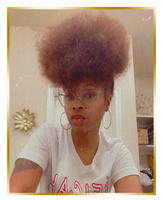 I am a 32 year old Louisiana native navigating these Texas streets. I am a three time College Graduate but most importantly I am a mother! I've spent the last 12 years of my life in Corporate America, which I still work full-time.
I was a big time product junkie in my early natural days (after my first big chop) and I decided one day that I would spend my money to make my own products, so here we are!!!
The acronym SEICAH is derived from describing all the word that make me who I am. I am Sophisticated, Educated, Independent, Classy, And (a lil) Hood. I took a chance on myself and my ability to create wonderful products that have been working for me and my family. I hand make all of my products with love so I hope you all enjoy them!
GET YOUR PRODUCTS NOW!